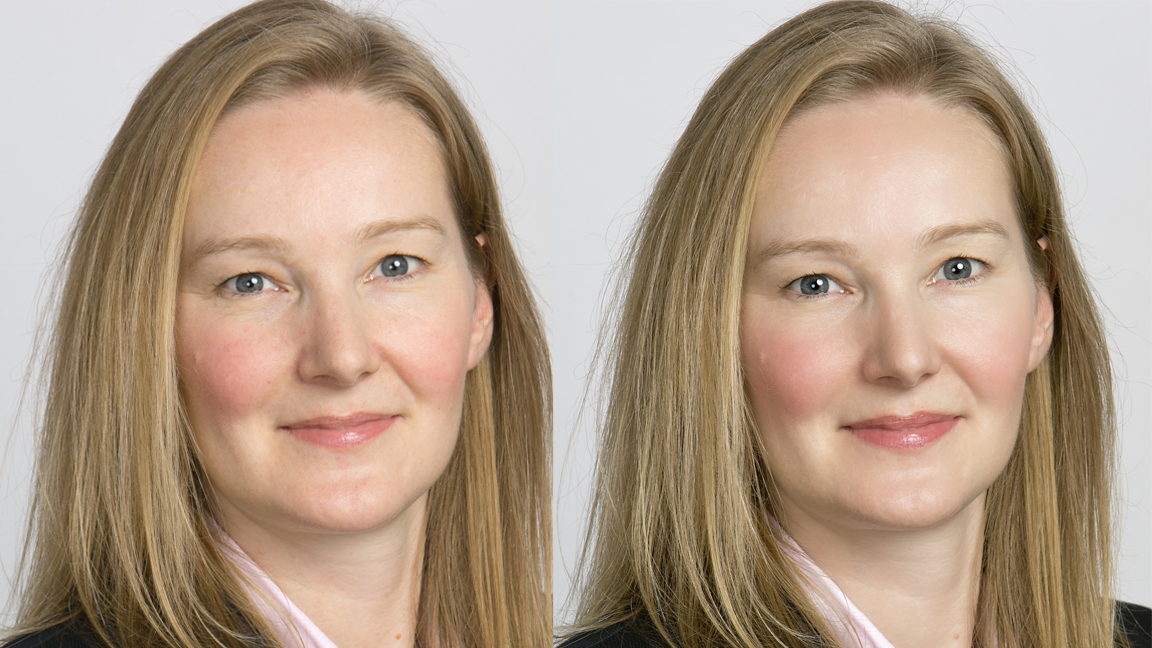 Everyone wants to look good in photos - so many people ask me if I'll Photoshop their pictures. As I tell them, we're way beyond Photoshop now; the software I use is anthropic - it recognises faces and adjusts skin, eyes, hair, crows feet & eye bags.
Samantha doesn't have much to worry about but we all welcome a little help - good lighting is always a big plus but this software can whiten teeth, remove blemishes, open pupils and even adjust the face shape if desired.
The trick is to apply it enough to be effective not not so much to be obvious - the aim of the process is to make you look how you think you look.