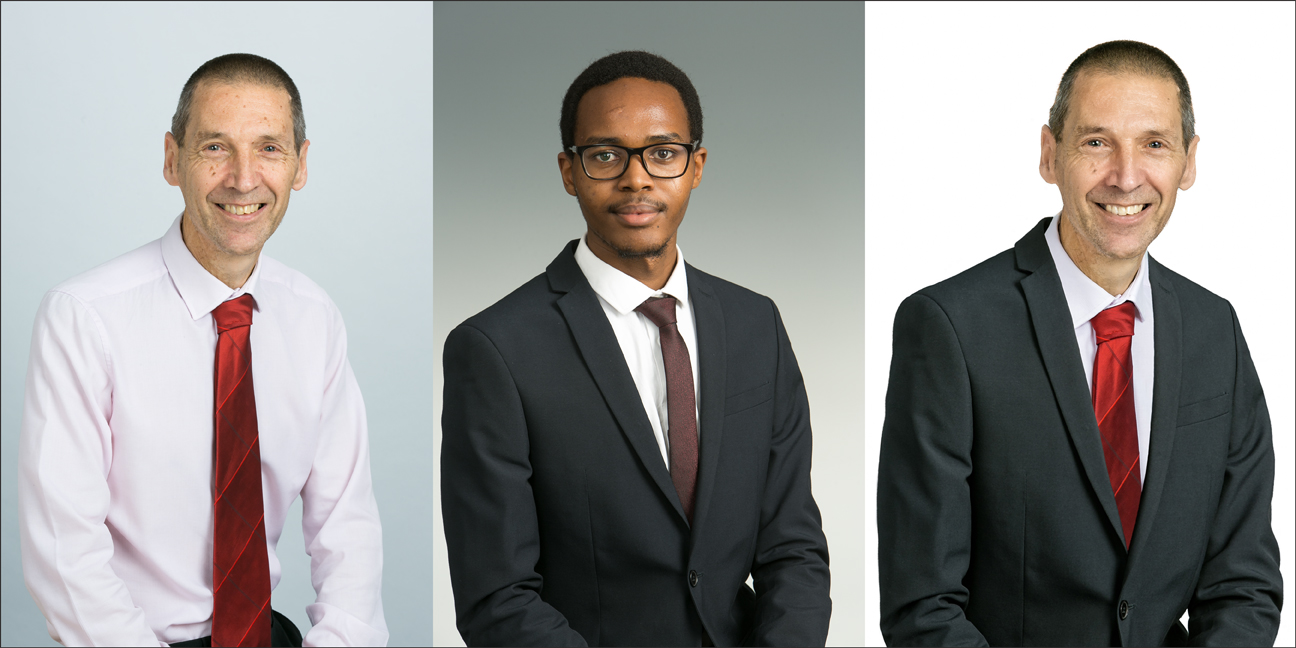 Here's an example of why post-production is important.
I shoot with the post-production process in mind so although I might shoot portraits against a white background, that background won't be true white until it's been adjusted on the computer; to make it true white in camera would require twice the number of lights, take longer to set up, be impractical to use in a small room and play hell with my already dodgy back.
In this case for City accountants Wilder Coe, in addition to the usual processing to colour-correct & sharpen the image, smooth skin, whiten teeth, remove blemishes & lighten the background, I was asked if it would be possible to add a jacket to Graham because otherwise I'd have to do a (free) reshoot.
The simplest way to do this would be to cut out Graham's head and drop it onto another picture of someone wearing a jacket; however, that would mean Graham would have a different physique and would be wearing a different shirt & tie and he wasn't going to be happy about that.
I found a another portrait of someone I'd shot with a similar build in similar pose, cut out the jacket and dropped it onto Graham's picture. I used the warp tool in Photoshop to adjust the jacket to fit Graham's physique which make for a more satisfying result. Natasha from Wilder Coe said she'd never have known had she not seen the original; 'Wow – thanks for this. You'd never guess the blazer wasn't his. I've been mulling over what to do with his profile for a few weeks, so I wished I had simply thought to ask you sooner.'