The band ... the band? ... the BAND!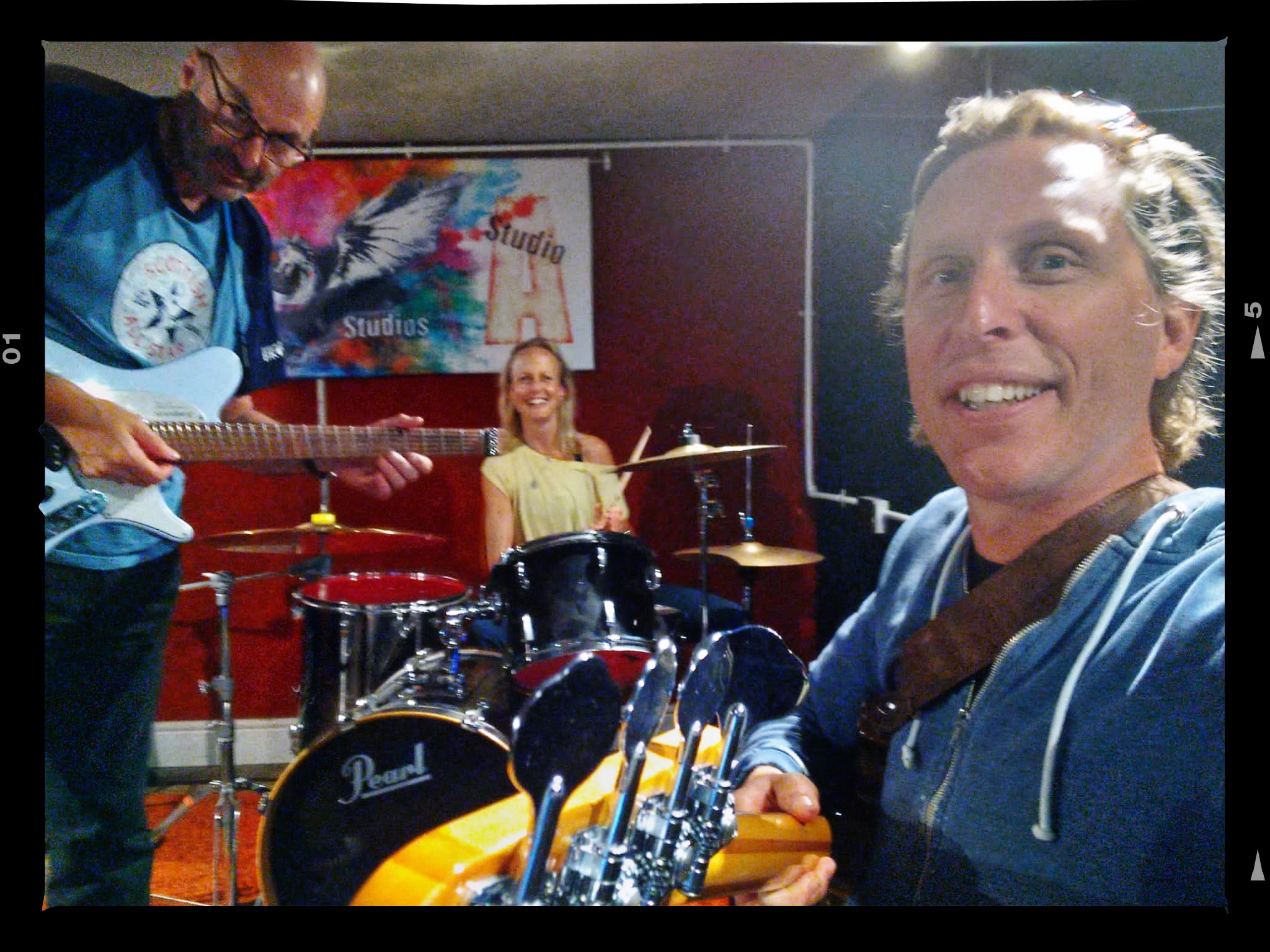 "Keith Richards is known for is his use of a five-string guitar and "open G" tuning, which gives every Rolling Stones song that signature sound. He was asked to explain his relationship with the five-string, and in true Richards fashion, he replied: "Ah, the five string guitar: it's five strings, three notes, two hands and one asshole." This was followed, of course, by his gravelly, inimitable laugh."
What we have here in Studio A are three photographers who've recently taken up instruments, happily not all choosing the same one - call it an alternative means of self-expression/a new creative outlet/a mid-life crisis, it's a lot of fun but oh, how I wish I'd started when I was 14...