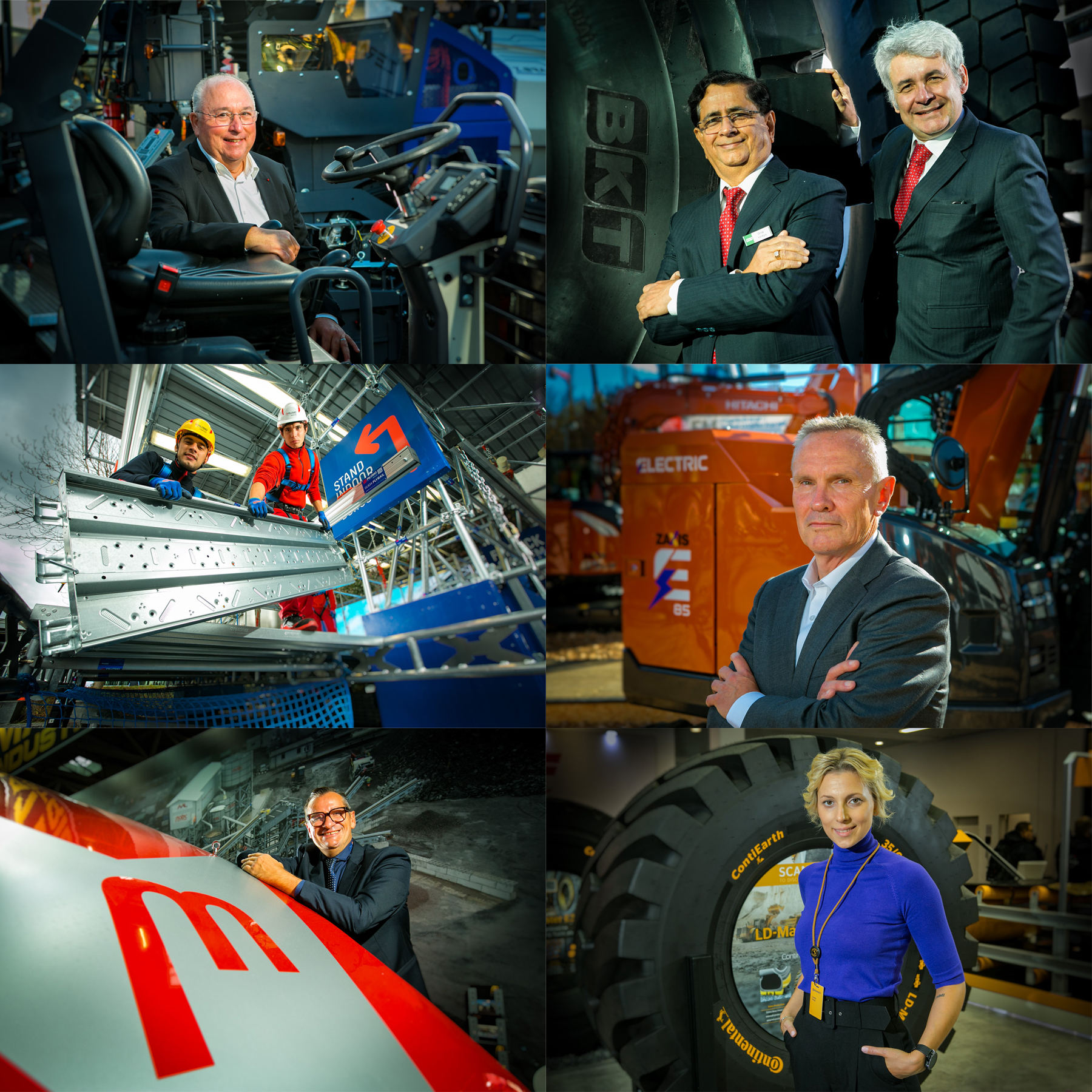 To Bauma in Munich once again, the world's leading construction industry trade fair, for a week of photographing everyone from Italian scaffolders to billionaire CEOs for the site's online daily bulletin.
From first hello to thank you & goodnight, these were all done with two speedlite flashguns & a radio transmitter in under 300 seconds - because everyone is so busy, that's just how it has to be.
It's pretty challenging but a bit of fast-talking charm and a speedy manner go a long way ...